Throughout most of the year, it is best to
pick the bottom leaves that are beginning to turn yellow

 to help prune the plant so nutrients can be allocated to the live parts of plant.  

Collect roots in Autumn

so that plant can be harvested from throughout the warmer seasons, &

never harvest the roots unless there is an abundant supply

; always

leave behind more than you take

.  

Harvest seeds in Autumn, & spread plenty as you go

to ensure a coming crop the following year.
Food, Utility, & Traditional Medicinal Uses
Click to enlarge: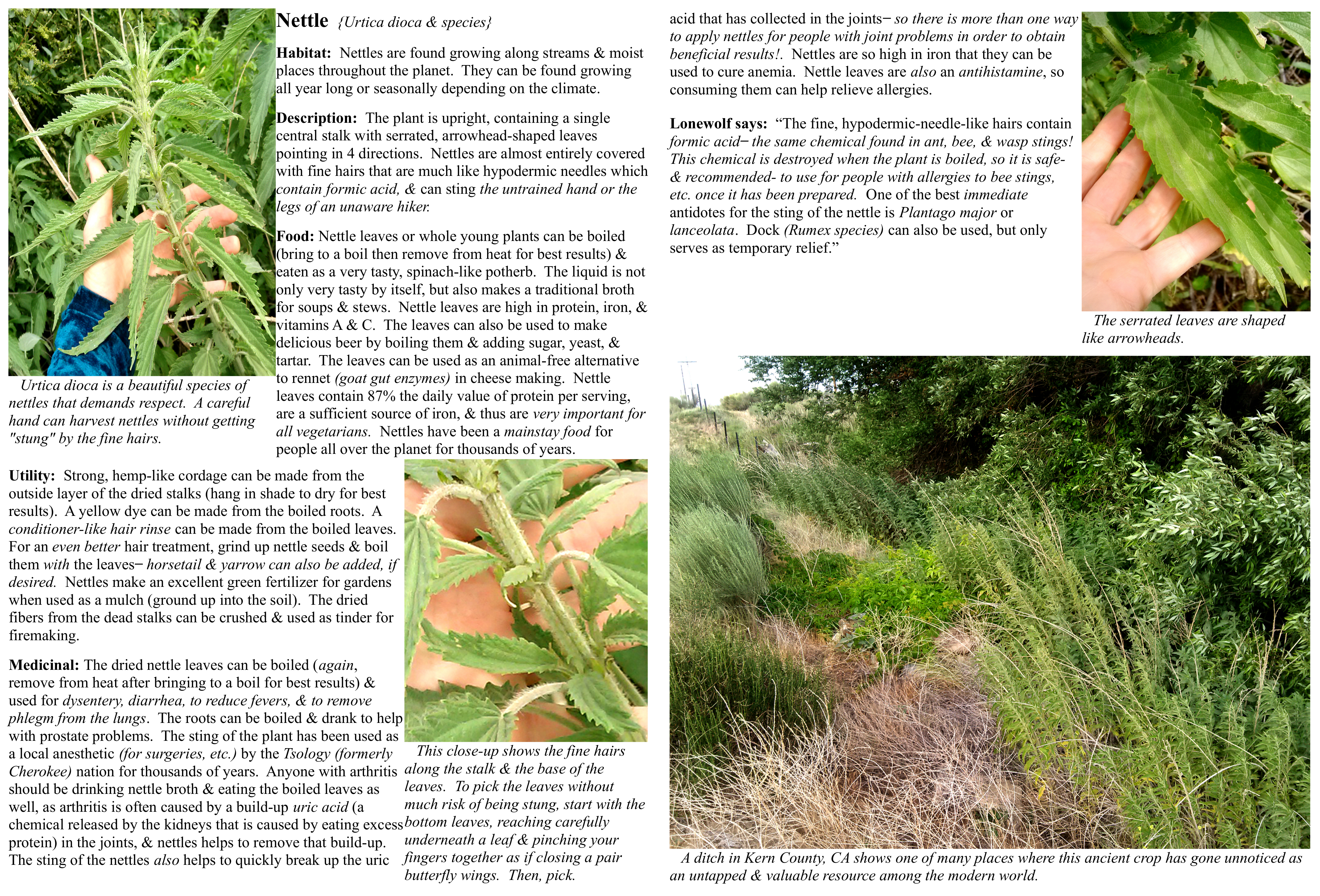 Please help Wild Willpower acquire our list of needed resources so we can make WildLivingSkills.org AMAZING; everything here thus far has been done among dire straits & we sure would appreciate some help.
Book Pages by Richard Lonewolf & Distance Everheart
Bibliography: Richard Lonewolf
Photos & Database Entry: Distance Everheart 5-14-13, 6-18-13