Identify a Plant:
   Plants are multicellular organisms that produce the majority of their food from sunlight using a process called photosynthesis. In the context of this database they include any non-woody herb or vegetable growth.

CLICK HERE to learn the basic anatomy of a flowering plant.
Which best describes the plant you're looking at?
Desert Plant; growing in dry, arid climate

NOT

next to water
/Agave

OR

Yucca (long, lance-shaped leaves

OR

spines growing in a rosette pattern,often with one tall central stalk growing upright from center)/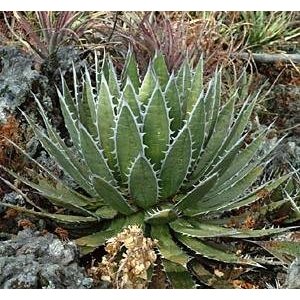 / Cactus (fleshy body with spines

OR

needles instead of leaves)/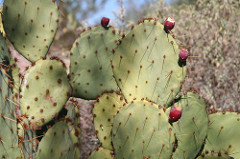 / Sage Mint {Salvia} (square-shaped stem, pleasant aromatic smell, leaves facing 4 Directions)/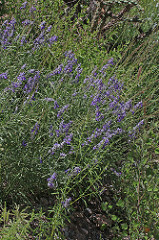 / Succulent (fleshy, water-bearing stems &/or leaves w/ "points", but

NO

spines)/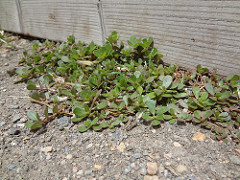 Dryland Meadow Dweller; growing in open sun,

NOT

necessarily a desert 
/Grain-Producing Plant (grains growing on top), Rosette; (rosettes often have a prominent single, unbranched central stem or stalk later in the season)/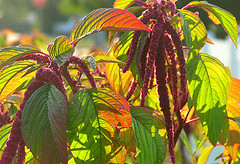 Wetland Plant; submerged in fresh water

OR

heavily saturated soil
/Reed {Poales} (tall, grass-like plant with smooth leaves feel "foamy" on the inside when squeezed)/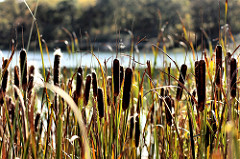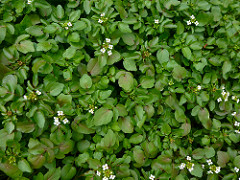 / 

Wild Celery  {Vallisneria americana}

 /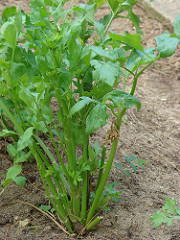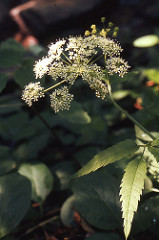 Woodland Dweller; growing in shaded forest

OR

next to water
/Fern / (large, feather-shaped, divided leaves called "fronds" arising from the ground) / Rosette (leaves growing in a rosette) / 4-Directions Plant (leaves pointing in *4 Directions* lined all the way up a single central stem or stalk)/