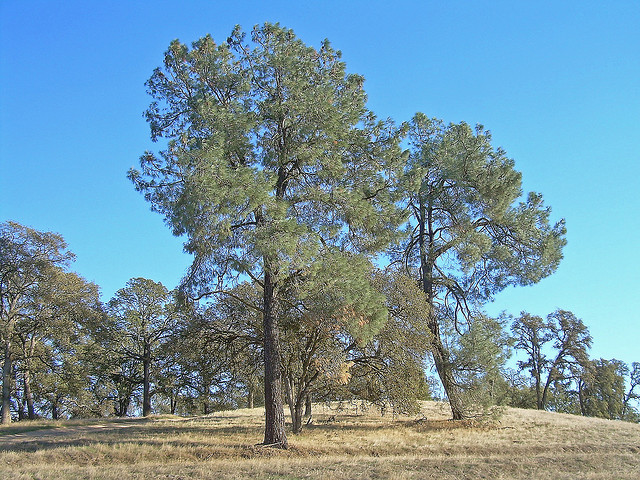 Description:

Pines have soft to rigid needles and produce catkins and pine cones for reproduction. Pines produce a sticky, golden substance called pitch, which leaks from the inside of the tree to heal wounds on the outside of the tree. Burnt pines are an especially good place to find pitch. Pines have cylindrical needles unlike flat-needled confiers such as Fir, Hemlock, and Yew, scaled-leaf conifers (Cypress), or triangular or square-shaped needled conifers (Spruces).
Habitat:

Pines tend to prefer well-draining soil and some develop on areas impacted by fire to reproduce. Pines grow throughout most of the northern hemisphere and can adapt to extreme conditions.
Uses:

All pine needles are high in vitamin C and can be boiled into tea. The best tasting species for tea (including other conifers) are the bright green tips of the Douglass Fir, the Western Hemlock Pine, and the Piñon Pine. The yellow pollen from the catkins can be eaten raw and is 30 percent its weight in protein, also containing an array of vitamins and nutrients. Most species have edible nuts. 
Other:

The wood isn't good to burn and shouldn't be used to cook food. Too much inhalation of the burning oils causes "pine fever".  Coniferous deadwood is very useful for shelter building, however. Dried pine needles are also great for starting fires and can also be soaked and used to craft baskets or brushes to clean with. Pine pitch can be processed to make turpentine, rosin, glue, waterproof baskets and more.
---
Examples of Specific Species



[This section is still under construction.]
Ponderosa Pine {Pinus ponderosa};  tufted clusters of 2-4, & sometimes 5; bark is cinnamon-red w/ black crevasses 
Lodgepole Pine {Pinus contorta} 
Grey Pine {Pinus sabiniana}

Longleaf Pine {Pinus palustris}
Pitch Pine {Pinus rigida}
Pond Pine {Pinus serotina}
Red Pine {Pinus resinosa}
Sand Pine {Pinus clausa}
Shortleaf Pine {Pinus echinata}
Slash Pine {Pinus elliottii}
Spruce Pine {Pinus glabra}
Sugar Pine {Pinus lambertiana}
Hickory Pine {Pinus pungens}
Virginia Pine {Pinus virginiana}
Washoe Pine {Pinus washoensis}
White Bark Pine {Pinus albicaulis}
 Sources:
List of North American Pines on TreesForMe.com:  http://www.treesforme.com/pinus1_pine.html
California Coulter identification characteristics:  http://lh2treeid.blogspot.com/2010/09/pinus-coulteri-coulter-pine.html
Photos & Database Entry: Distance Everheart 12-21-13, 10-25-14