To begin constructing a steam pit,
lay flat rocks to cover the base of a pit about a foot deep: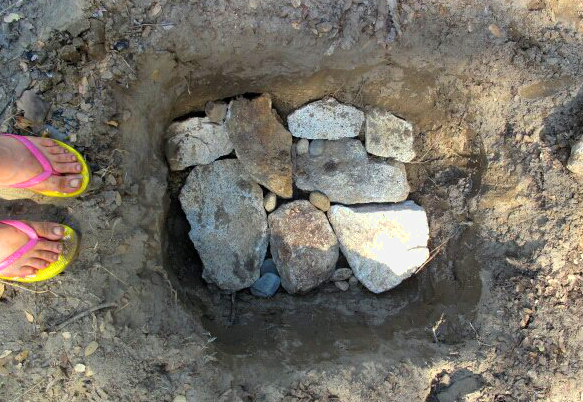 Step 2:
Build an fire using
Oak
wood to cover the flat rocks, & let it burn down to hot coals: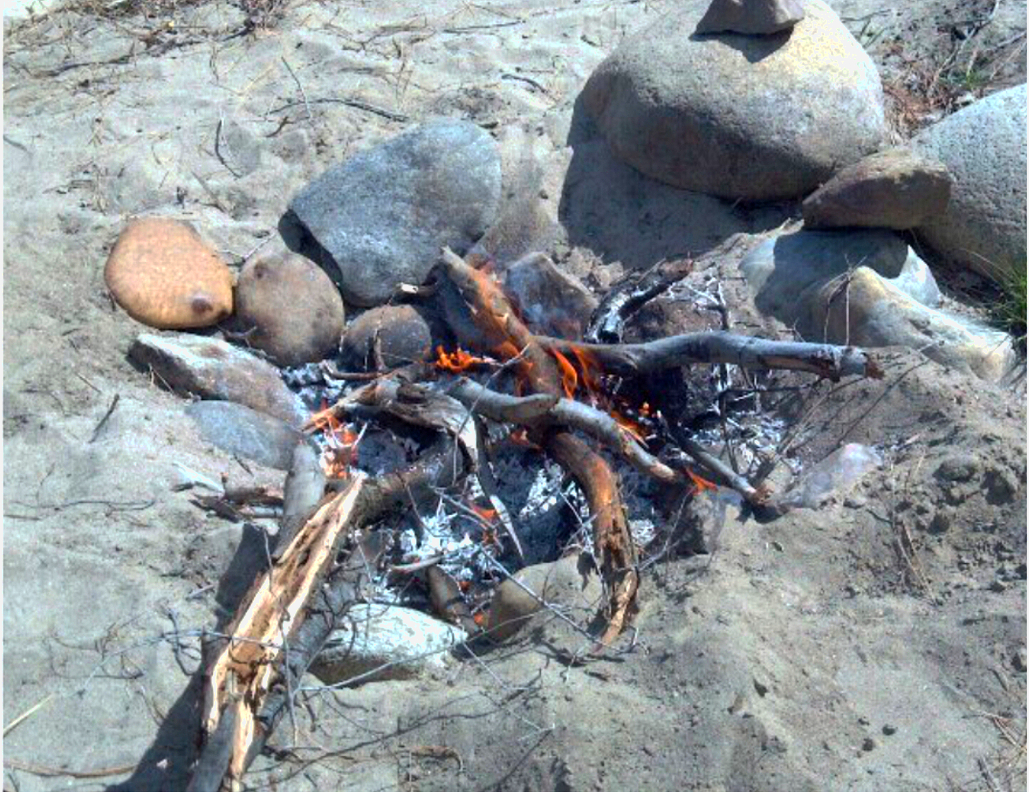 Some people like to use this opportunity to cook Ashbake Foods before proceeding to the next step: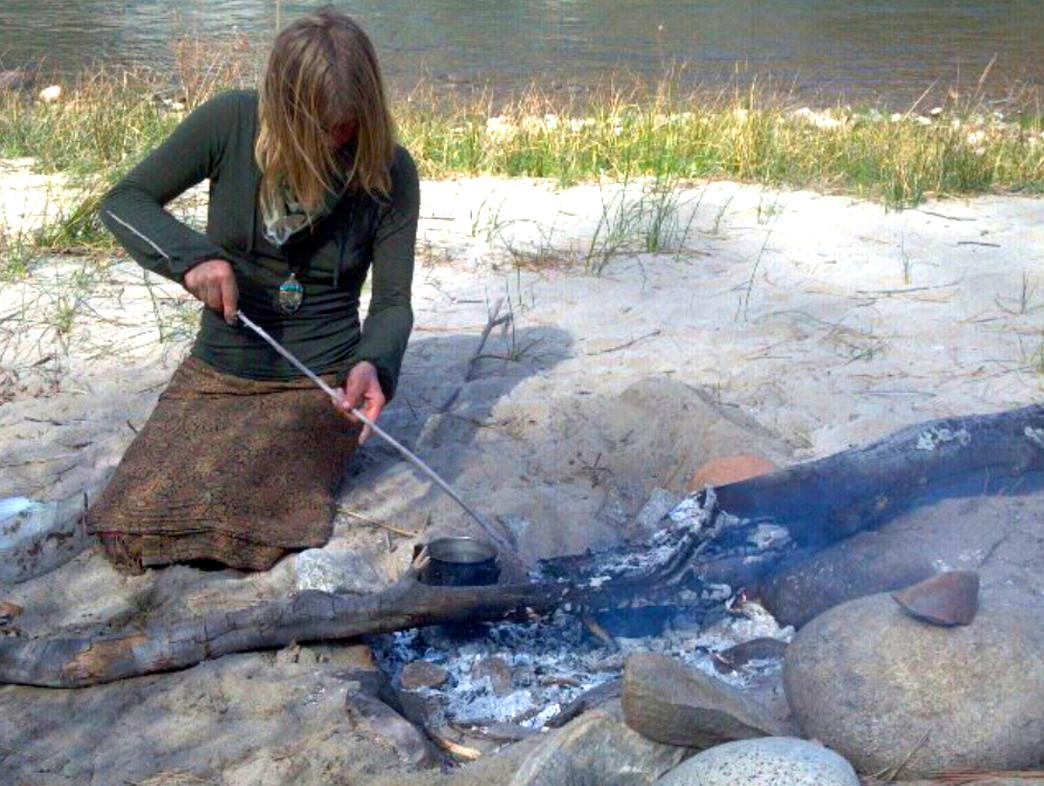 Next,
dip grasses in water

…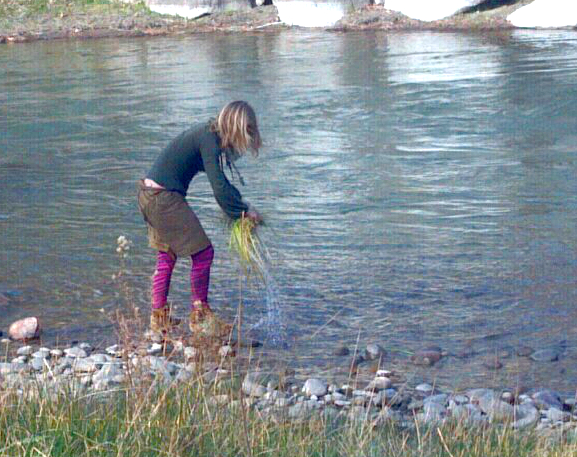 Then

hurry back to the Steam Pit & lay them atop the red hot coals

.  Next,

put your harvest atop the grasses: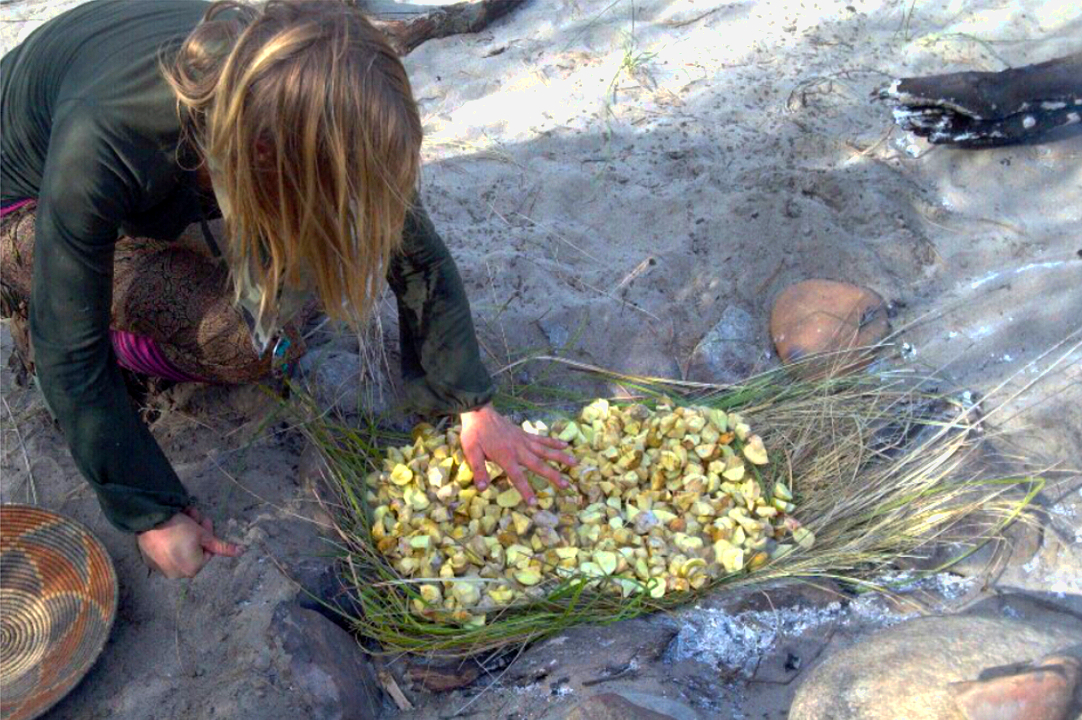 Above:  De-shelled, quartered California Buckeye (Aescules californica} nuts are being put atop the wet grasses, which are laid atop the very hot Oak coals.
    Next,
lay more wet grasses atop the harvest: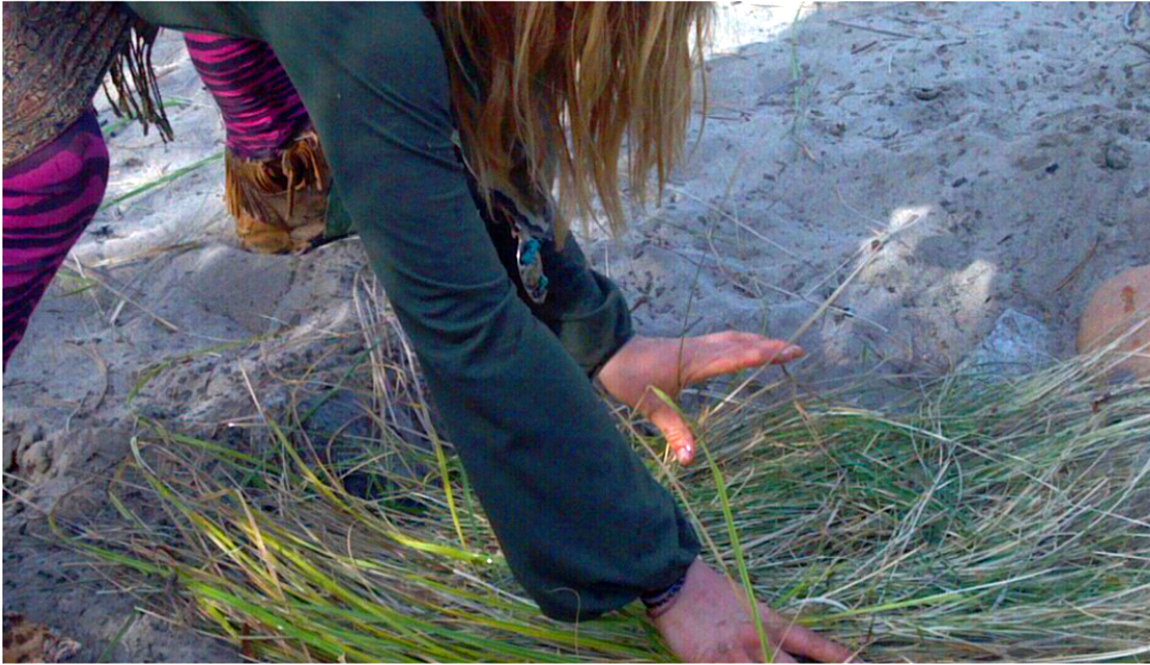 Although not shown in the photo below, it is best to put a cloth atop the second layer of grasses BEFORE covering it with earth
to prevent dirt or sand from getting into the food: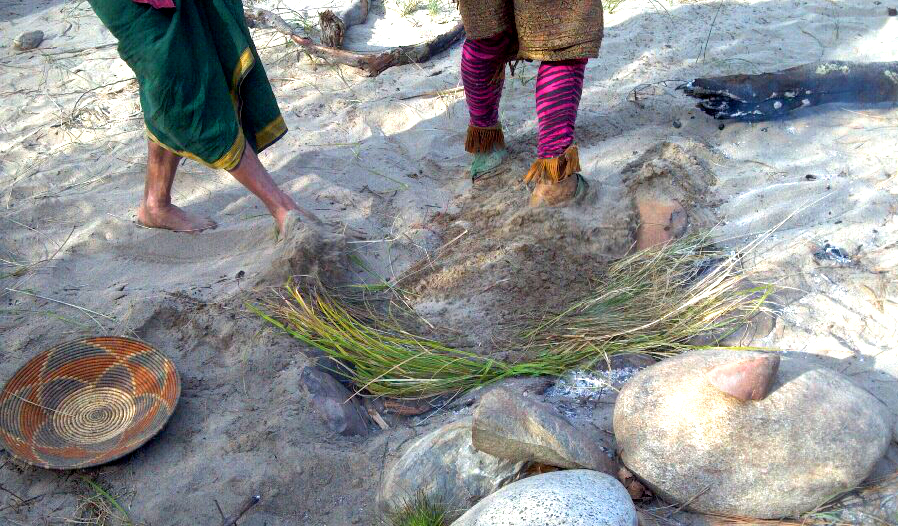 The wet grasses will produce steam that gets trapped inside the steam pit; even 24 hours later, the ground will feel warm to the touch.  Wasn't that FUN!?  
   Wild Willpower

 looks forward to filming

 Richard Lonewolf 

AND

 other experts in the near future to have them teach everyone from this website for free.

  We're currently fundraising $ 450,000 to acquire

 our list of needed resources so we can make this website operate as described here.  

We are in immediate need of a vehicle

 

to finish documenting

 his new book 

& to build this database as well!  Even a small amount helps a great deal!
Bibliography:  wilderness survival instructor, Native American Cherokee medicine man, & ethnobotany teacher Richard Lonewolf
Photos:  Distance Everheart, & Sjeanne & Rudradeep Chakravarti
Database Entry: Distance Everheart 5-12-13, 7-31-13, 11-5-13, 10-19-14