Ahtiana aurescens (aka Cetraria aurescens, Eastern Candlewax Lichen)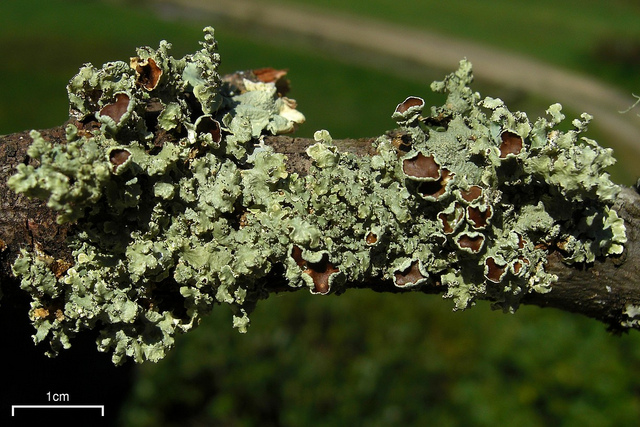 Location Summary
Habitat: On trees, especially cedars & pines, rarely hardwoods, in Appalachian-Great Lakes Region.
Identification Characteristics
Description:

Thallus appressed to somewhat raised; lobes flat & branched or crowded into overlapping cushions, usually divided into small, round lobules 0.5-2 (-3) mm wide
Apothecia:

  abundant, red-brown, 2-7 mm in diameter, somewhat raised, marginal;
Pycnidia:  marginal OR laminal, very conspicuous
NO soredia OR isidia present
Underside: pale brown, shiny; rhizines short, pale, sparse to abundant, looking like cilia when growing along the lobe margins.  

Lookalikes: In the east, this species is most similar to Allecetraria oakesiana, but without soredia. It is often seen with Imshaugia placorodia on exposed pines.
Database Entry:  Distance Everheart 12-26-13